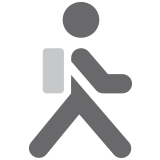 Art In Nature - Sketch Hike - NOTE: Evening Time
Outdoor Skills - Mixed Ages
We're heading for a wildlife reserve, with the gift of near silence. As a designated Wildlife Reserve, only passive recreation is allowed. That means there will be no dogs, bicycles, joggers, etc. only bird watchers, walkers, and us - sketching and listening and journaling. There are locations to sit near the river or look out over meadows and young trees. If we are quiet, who knows what we will see?! Bring a chair or stool you can carry - we'll have a good bit of drawing time. Binoculars optional but fun. Based on requests from July, we will focus on shading for our sketch mini-lesson. Let's draw 3-D! (rocks rock!) First time participants will receive an orientation to the "art" of nature journaling. Returning participants are asked to check in with the group before finding a spot to sketch. There will be a "sketch cheats" or journaling techniques lesson at the beginning of each session that is optional for any participant. We'll all gather together during the last 10-15 minutes and share (optional) and cheer each other on. This group is designed to make beginners very comfortable and encouraged, and to make everyone more knowledgeable about the nature around them. Art in Nature programs are generally held on the third Friday of each month. Times and locations vary with changes in the seasons. If the weather looks bad we'll send out alternate plans via Offero email.
Minimum Participants:
4
Maximum Participants:
12
Sign Up for Updates
Registration is requested for this event. By clicking "sign up" you will receive a reminder and updates about this program.
Michele Van Hare
Environmental Education & Open Lands & Trails Volunteer Coordinator
City of Loveland
970.962.2643
500 E. Third St., Suite 200
Loveland, CO 80537