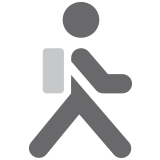 Guided Nature Walk
Guided Walk: Nature, Birding, History - Mixed Ages
This guided nature walk is part of the Celebrate Loveland Trails Day event at Sunset Vista (celebration event runs from 8am-12pm). Certified Interpretive Guide Lois will lead the walk along the one-mile soft-surface trail, pointing out flowers and plants that thrive near wetlands and riparian areas, and the importance of these areas to wildlife. The group will also look for signs of wildlife, such as birds, nests, wildlife scat and tracks. The Nature Trail runs alongside a natural drainage that is being restored with native grasses, wildflowers, shrubs and trees, as part of the overall restoration of Sunset Vista following many years of farming. The wetland drainage is situated lower than the surrounding landscape, so the trail offers a quiet refuge, feeling remote from roads and development nearby. Easy walk on natural-surface trails. Binoculars, water and comfortable walking shoes are recommended. All ages welcome. Registration strongly encouraged.
Minimum Participants:
5
Maximum Participants:
15
Sign Up for Updates
Registration is requested for this event. By clicking "sign up" you will receive a reminder and updates about this program.
Programs often have wait lists, so if your plans change and you cannot attend, please click the "Remove" button to cancel your registration so others may attend. Thank you.
Michele Van Hare
Environmental Education & Open Lands & Trails Volunteer Coordinator
City of Loveland
970.962.2643
500 E. Third St., Suite 200
Loveland, CO 80537