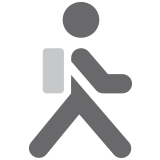 Dog Day of Summer - Dog and Owner Event
Community Events - Mixed Ages
Join us in our New location, Namaqua Park, on Saturday, August 21, in celebration of National Dog Day. Enjoy lots of green grass and shade as we explore, try out and learn about ways to support and recreate with our furry friends. Bring your leashed dog and learn about places to hike and enjoy the outdoors with your 4-legged friend. Talk with trainers about growing with your dog, understanding each other, and what helps make adventuring together even more fun for both of you. Other providers of canine comforts will include Dog Baths and Beyond and Poudre Pet and Feed. Activities to try will include agility obstacles and canine parkour. What is canine parkour? Some call it Urban Agility - using obstacles along your everyday walks in places like parks and natural areas. Here is a short clip (though we will not have tree climbing): https://youtu.be/igRd0omlgjA There will also be a Find-the-Dogs scavenger hunt and a photo op area for you and your furry pals. Thank you to all those dog owners who use our natural areas respectfully, thank you for the poop pick up, the leashes, and your support. Help us spread the word - invite some friends to join you and our Dog Day of Summer. Free, drop-in event. Registration appreciated (for doggy Open Lands and Trails swag). Loveland Police K9 Officer dog demonstration about 7pm.
Minimum Participants:
20
Maximum Participants:
99
Sign Up for Updates
Registration is requested for this event. By clicking "sign up" you will receive a reminder and updates about this program.
Programs often have wait lists, so if your plans change and you cannot attend, please click the "Remove" button to cancel your registration so others may attend. Thank you.
Michele Van Hare
Environmental Education & Open Lands & Trails Volunteer Coordinator
City of Loveland
970.962.2643
500 E. Third St., Suite 200
Loveland, CO 80537