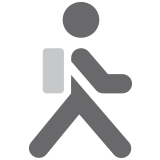 Fish Habitat Stewardship Project
Volunteer Opportunities - Mixed Ages
Join Loveland Open Lands and Colorado Parks & Wildlife to help improve fish habitat at Bass Pond. Volunteers will help assemble recycled Christmas trees into weighted bundles with concrete anchors and aircraft cable. Bundles will be sunk in Bass Pond by CPW staff to provide habitat for fish and other pond wildlife.
Minimum Participants:
0
Maximum Participants:
20
Sign Up for Updates
Registration is not required for this activity, but by clicking "sign up" you will receive a reminder and updates about this program.
General Info
Debbie Eley
(970) 962-2725